"The first time I opened up bLinkup I created a profile. Nothing too personal, just a name, email and picture so that my friends could recognize me."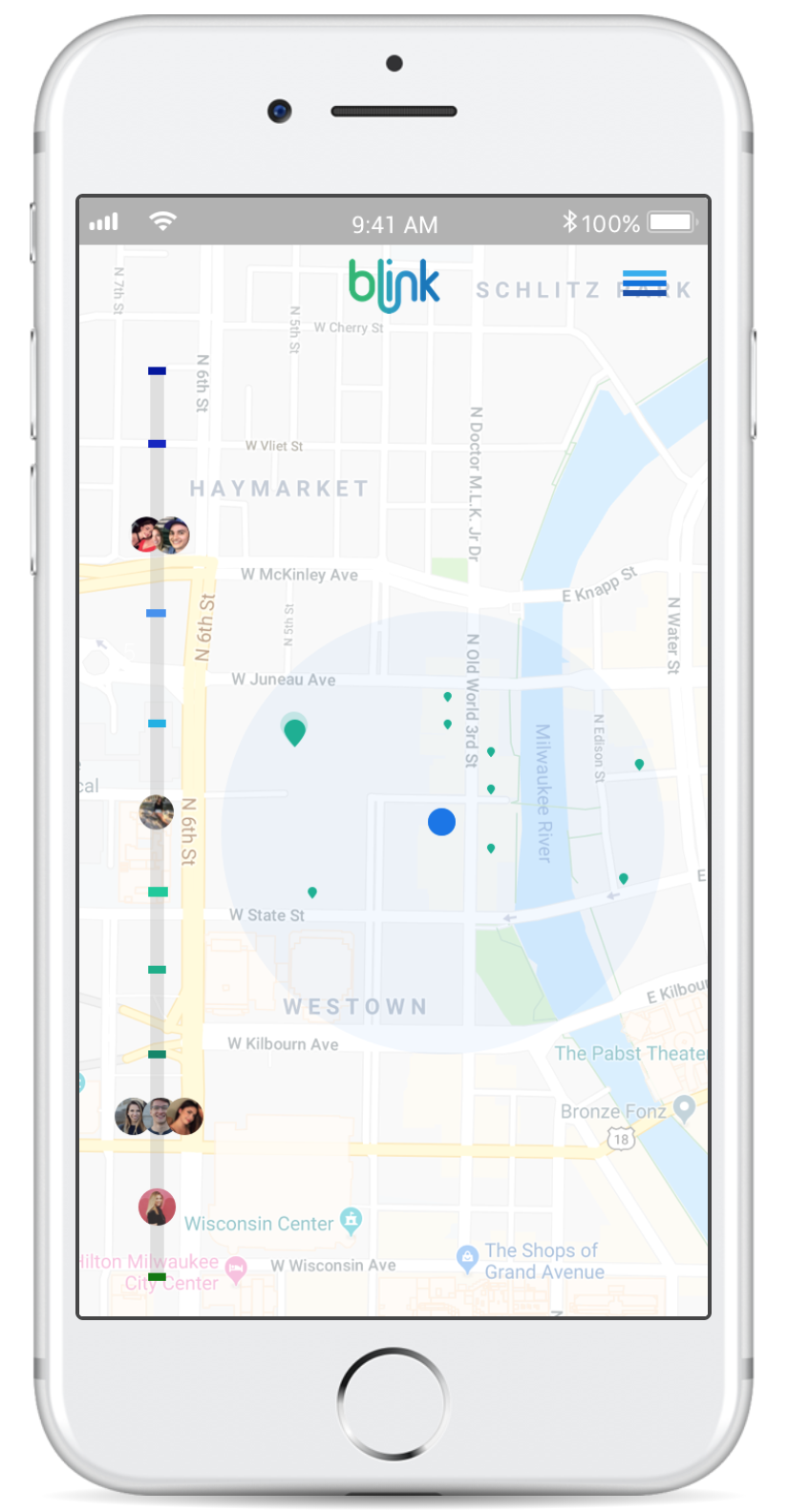 "I set my Discovery Distances with my friends. After that, I was able to see when they were around!
This was especially helpful when I was downtown with my friend.
The green markers on the map showed me the different restaurants, bars and coffee shops close by. The big marker showed me that there was a Milwaukee Bucks game at the Fiserv Forum!"
"I wanted to see which friends were nearby, so I selected the half mile radius and saw that four friends were around! I had no idea until bLinkup told me."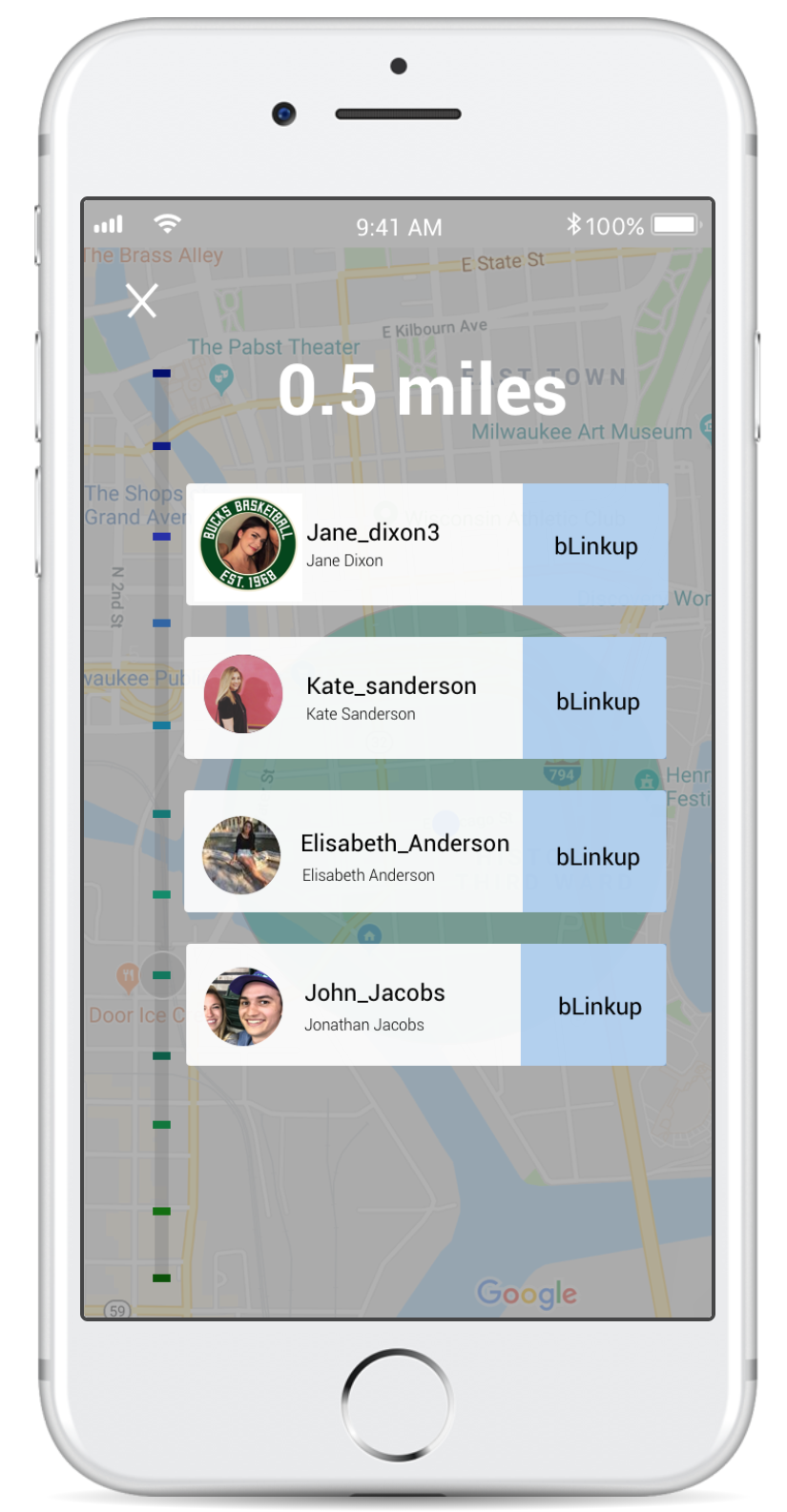 "It was cool to see that I had four friends close by. We didn't even know that Kate and John were downtown! We met up with them at a restaurant for dinner. I also saw that Jane was at the Bucks game."
"After having dinner, I checked into the game. We wanted to see who else was already there and discovered that three of my friends were also at the game."
"We were able to connect at the bLinkpoint at halftime and catch up! bLinkup turned otherwise missed connections into a really fun evening!"