bLinkup connects people in real life.
Anytime, Anywhere.
We have all missed connections with friends or colleagues.
Not anymore.
Be one of bLinkup's first users!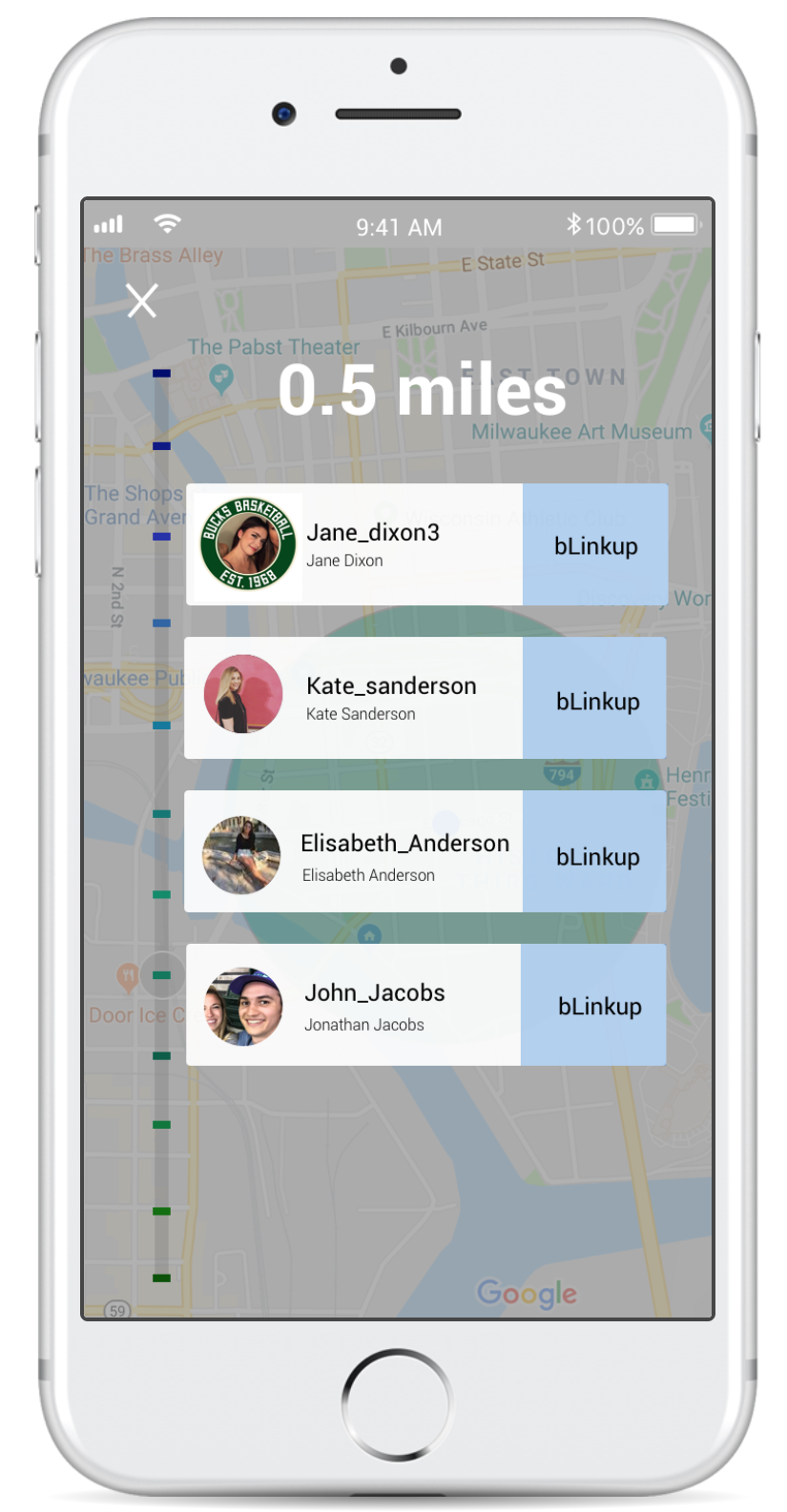 bLinkup is an app that allows users to add their friends and colleagues and agree on a Discovery Distance, an agreed upon proximity. Once users are within the Discovery Distance of each other, they are notified, without disclosing either person's exact location.
We love connecting with our friends in real life. Yet, most of us are uncomfortable with the idea of our friends tracking us at all times. We want to see our friends, but don't want to share our exact location. bLinkup fills the gap.